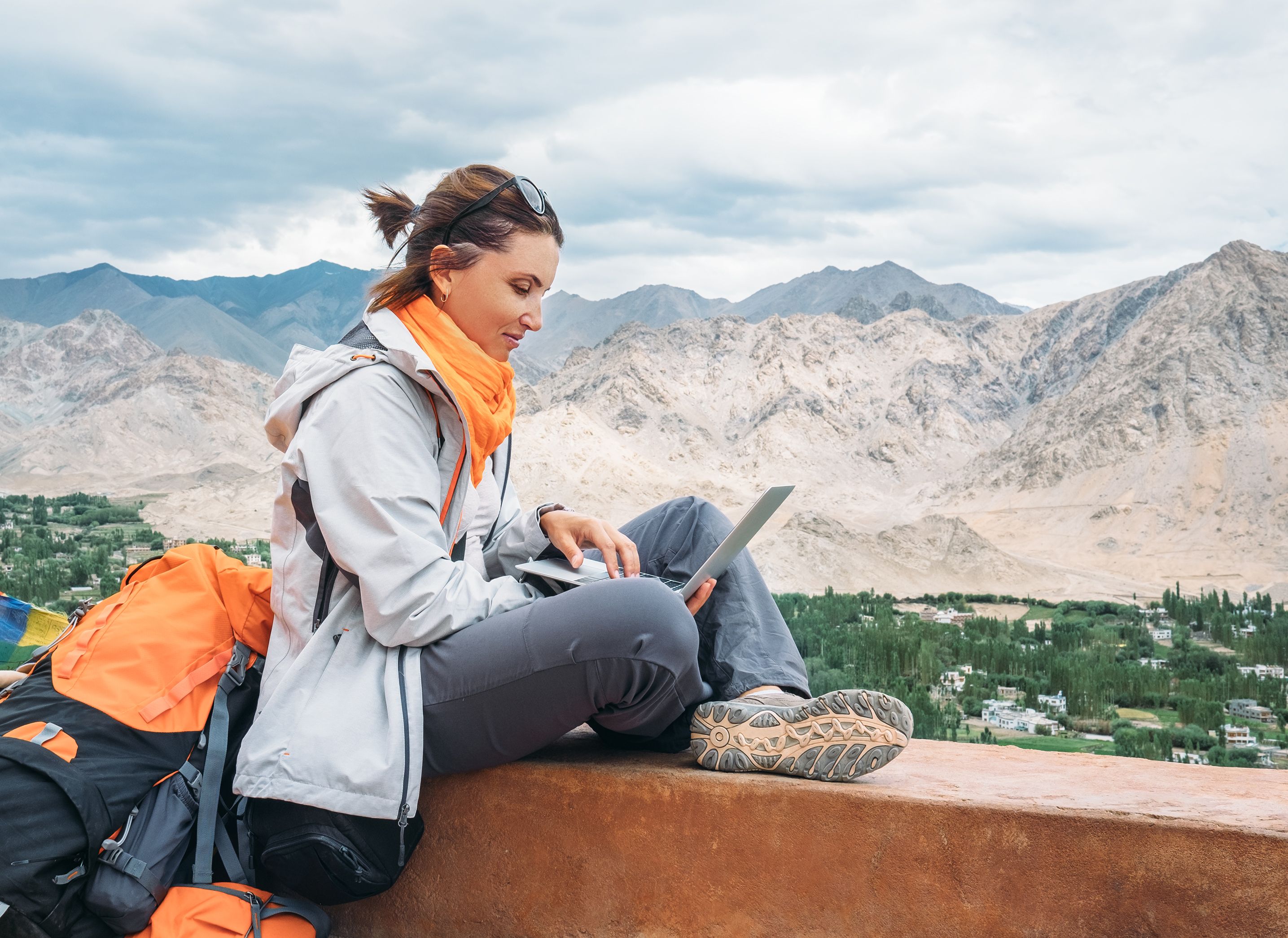 In the time we live in, travel has become an important part of our life, so much so that we organize the whole year around going to the seaside, skiing or shorter trips for the holidays. Travels are our key moments in time, the eagerly awaited surprises that we find synonyms with rest. Therefore, it is not uncommon that travel bloggers have been around in the blogging world for a long time while being mostly related to social networks - mostly Instagram. Through their profiles, they have even been able to create a brand out of themselves that gathers loyal followers whose number constantly increases.
Sometimes the travel segment is only marginal (complementing lifestyle and fashion), but the most famous travel bloggers primarily focus on destinations and the travel process itself. These are the people whose lives we would like to live, discovering the world in the same way they do. They manage to engage us with their enthusiasm and stimulate our wanderlust.
If we would have to run a social media account for a travel agency, we could learn a lot from a travel blogger about making the profile successful.
Have you thought about what they do to achieve this goal?
Here are some answers.
Variety of destinations and types of travel
One of the key factors is to travel a lot and travel everywhere. It may sound obvious, but when we look at successful IG travel profiles, we will see that they are traveling around the world, but it is equally important that not all their trips are of the same kind. A tour of a European capital is not the same as an Asian cities tour. Also, we prepare differently for adventures in nature, traveling to the seaside or exploring the medieval town, and the journey itself is different.
High quality of both the photo and the copy
The reason why bloggers rely on Instagram (and not the only reason) is the fact that the high-quality photos that can reflect the beauty of the destination are always accompanied by well written copy. In this way, the outer beauty gets the attention of spectators and the copy is what completes the visual. History, geography, culture and many other aspects are important to bring IG followers closer to a place, but it is important to focus on the segment that is crucial to showcase the destination. It is even more important that the text remains intriguing! Travel bloggers create some kind of ad for destinations they're visiting by designing their content carefully. Marketing experts can use bloggers' skills in the best way and connect bloggers with the right brands. For example, such a collaboration has been made between @whatifness bloggers, who travel the world using the Telenor roaming package, as well as Samsung company and @lutajuci_putnik, who takes their phone with him while travelling.
Honesty and an adventurous spirit
For the wider target group, luxury travel is not an option. That's why tips on how to travel in a cheap and easy way are always welcome. Also, tricks from experienced travelers that make life on the road easier are important elements of good content. By being honest and showing that travel is not inaccessible as it seems to be, travel bloggers are becoming one of us, and - we are becoming one of them, ready to follow their journey.
Here are some of the IG profiles that can be a great inspiration: @whatifness, @jovana.miljanovic @lutajuci_putnik, @snovi_u_koferima, @danicas.small.world
The secret of successful travel blogs lies in the talent for creative writing and the sense for detail. Beside creating an interesting visual and informative content, travel bloggers provide a great opportunity for potential collaboration with big brands. That opportunity should be recognized by successful marketing agencies.