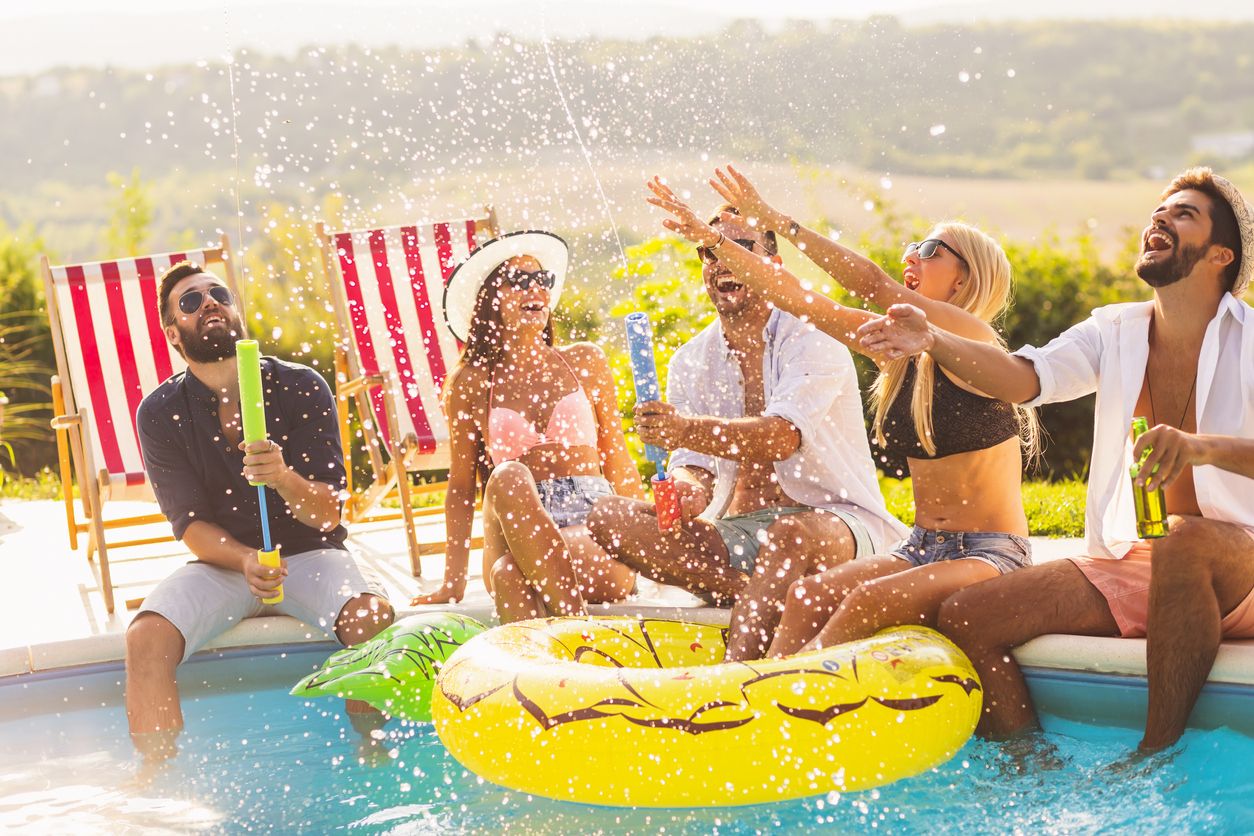 It is summer and we all long for refreshment, especially after the temperatures have been up to 40 degrees for days. We dreamed of simple cooling down and a wonderful opportunity to sit by the pool and do nothing at all. Maybe to have a favorite light summer drink and enjoy the refreshment.
FCB New York and FCB Inferno have created a refreshing campaign for the needs of their client mike's Hard Seltzer called Refreshingly Obvious that offers just such solutions. Although the solutions were invented for the needs of the campaign and for creating a comic effect, the key solution, this new refreshing alcoholic drink with a pleasant fruity taste is very real.
Basically, this is sparkling water that contains alcohol and fruit flavors, without artificial sweeteners – and what more could you want in the middle of summer! This type of drink has recorded significant growth on the market in previous years, and while there are summer heat and the desire for refreshment, it seems that it will continue to grow.
Three videos for the campaign were directed by Mike Barnstein, whose connection to comic content is significant as he has worked for Saturday Night Live, Funny or Die, and Comedy Central, among others. The FCB was looking for a director who would fit in with the values ​​of the brand: not trying too hard to be cool, being real, and being able to have fun. Because of this, Mike immediately imposed himself as a great solution.
Each of the three main spots is a fictional comic solution to an obvious problem that can help make drinking easier and bring even more refreshment. Inventions include a Vacooler that hoovers space around the pool while serving you a drink, a Fanny Six-Pack cooler where you can keep your mike's drinks around your waist even when your hands are full, and a Can-noodle, which we won't explain. Watch a video. It is worth a thousand words.
The idea for the campaign came from the fact that people have long thought of pointless, unnecessary solutions, and neglected the obvious ones that respond to simple human needs. It is the same with the very product, mike's Hard Seltzer, which took so long to create, while the recipe is completely simple: alcohol + real fruit flavor + mineral water. When we think about it, it was refreshingly obvious.
The main target group of the campaign is gen Zers who are looking for simple and witty solutions. It remains to be seen how close the solution offered to them will be and that they will enjoy the pleasant fruity taste in the future.
Source: Ads of brands