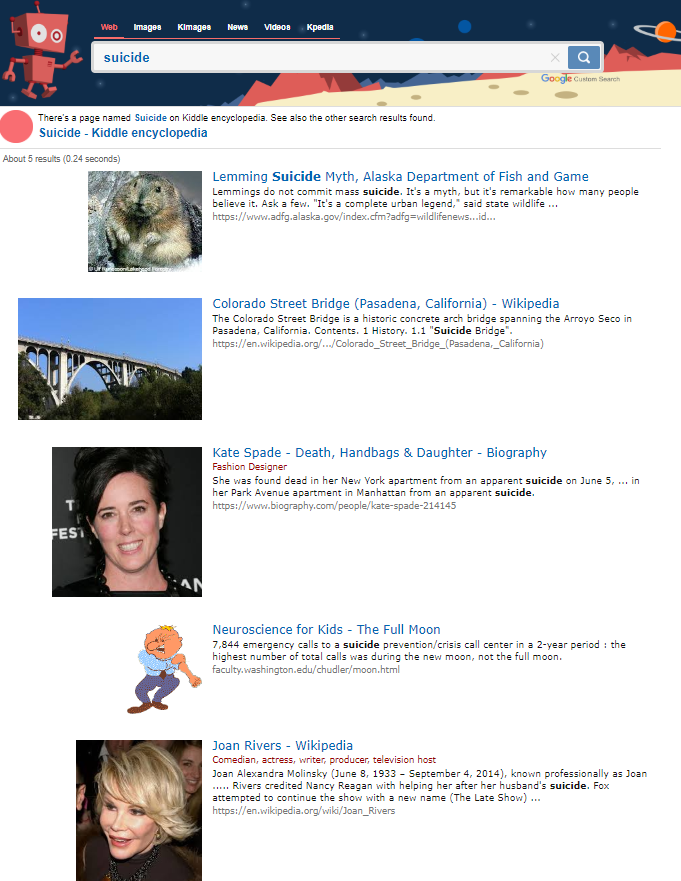 Is there a way to protect your kids on the internet? What can you do to encourage them to tell you if they see something that scares or confuses them?
One of the newest problems that the internet users are facing are the clips promoting suicidal intentions that appeared inside some videos on YouTube Kids platform.
Parents are furious and concerned about the safety of their kids on the platform that should guarantee that kind of safety. However, the problem doesn't start here.
The previous year of 2018 began with a YouTube scandal. During his trip to Japan, popular vlogger Logan Paul visited the famous "suicide" forest where he filmed a deceased person for one of his vlogs, that included inappropriate comments. Even more worrying was the fact that Logan's audience is extremely young and they had the chance to watch his video. The rage was spreading all over the social media, so Logan's PR team tried to change everything by including him into suicide prevention mission.
Search engine kiddle.co that is allegedly made for children's safe search has the words death, violence, murder censored, but part of the search results connected to the term "suicide" managed to avoid this censorship. As you can see, the subject is now clear from the harmful content, but just a few days ago the situation was just like in the screenshot we took.
The message is clear – censorship is not the solution since it can never be total.
We need to encourage kids to ask adults for help and educate them in order to know how to recognize dangerous content. There is no possibility to protect them from everything. We should talk to our kids, just that we can understand each other. And only through understanding children would be capable to beat the fear.
We believe the good beginning would be to watch the videos UNICEF created in collaboration with Ministry of Education, Science and Technological Development and Uzice Child Rights Centre, with the support of Telenor company, and learn more about children's safety on the internet. In the next FCB Afirma blog, you'll learn about all the creative challenges we faced while working on this project.