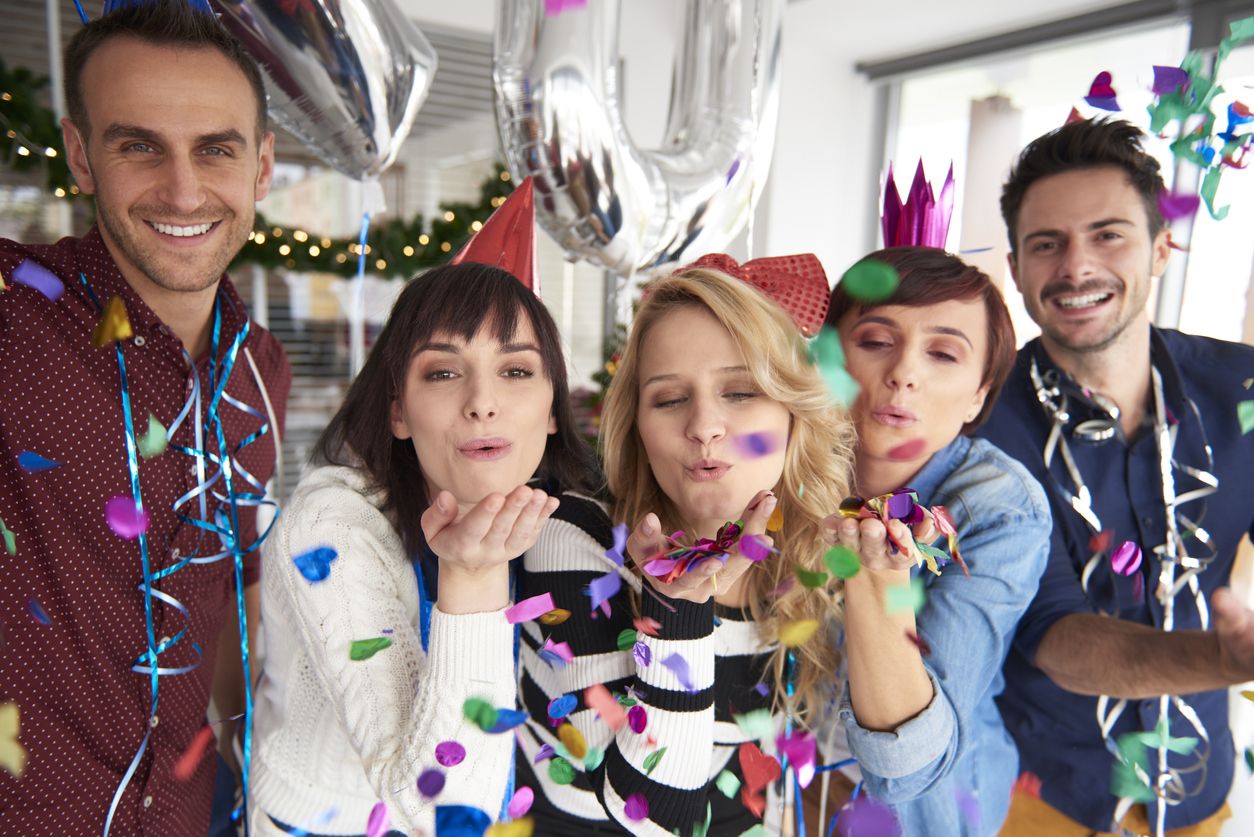 If you work with people who spend most of their time in the office, you can almost count on them wanting to at least briefly forget about where they are and about the place where they work hard.
The New Year Eve is a good occasion to change your existing environment and temporarily relieve your colleagues of excessive stress.
If for financial or other reasons, you have decided not to go the usual option and take your team to a restaurant or a pub, your workspace remains a possible option.
That's where creativity comes into the scene. The point is to transform a space by further decorating it or by tying it to new, unusual activities.
Here are our suggestions. Spoiler: It's best not to choose, but to bring them all together into one celebration.
Theme party
With a theme party, get your colleagues to imagine that they are in a different time or place. Costumes are always a good solution for people to show how they actually want to see themselves. Give them a chance to express their true being. The smart solution is to choose a specific decade and decorate the space with details in that spirit.
Cocktail
You may not have dinner at a restaurant, but you can order food and provide drinks for the whole team. People associate food and drink with relaxation. And as the saying goes – in wine there is truth, so expect to see the hidden side of your colleagues. :) Whatever you choose from these options, food and drink are a must.
Karaoke
Didn't hire the music? Not a big deal! The decade-themed party also includes music from the period. It is best for you to choose a decade that is close to everyone because nostalgia is the best driver of emotions. With the said wine, of course. Get ready for probably not having great singers in the collective, but remember – desire is more important than skill!
Games
We don't know how big your team is, but one rule applies to everyone - people like to compete and prove they can do more and better than others. Include a prize and you'll put in place a good mechanism, whatever the game you are playing.
Buying gifts
Or as Americans would say Secret Santa. Let's face it, we never grow up so much that we don't look forward to receiving a gift. If we know we will get it, it is no problem for us to buy it to anyone else. If you want to help people with their purchase, tell them how much money they should spend on a gift. And watch them enjoy it. In the end, it's always the highlight of a New Year's celebration.
Remember to post pictures of the celebration on your social networks. Without it, it's like you didn't even celebrate. ;)