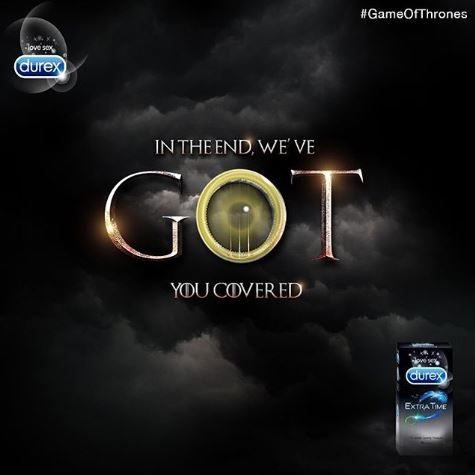 You haven't heard of Game of Thrones? No way, sure you have, everyone has. Even those who are not following this grandiose, epic fantasy show are somewhat familiar with a theme, characters, or at least with a fact that the final season of this series is running currently.
Those who are surely aware of the attention media gives to this adaptation of George R. R. Martin's books are marketing mages all around the globe. Namely, a large number of marketers around the world used the wave "Game of Thrones" is riding on lately and stirred up the social networks of their companies using witty posts with themes from the mentioned series.
Some of the world's famous companies which used the situation of all public eyes being concentrated towards this show are names like Durex, Xiaomi, MAC Cosmetics, Philips and Oreo. You can just imagine the level of excitement caused by these posts within the followers and the fans of the GOT.
Countless likes, comments, and shares, collected by these posts, are the indicator of the importance of recognizing the right moment in marketing. Recognizing the right moment and catching the wave it raises is, for sure, one of the ways you can use, with a little bit of creativity, to freshen up your social networks and give your followers some interesting and attractive content. Therefore, sharpen your marketing senses and don't miss some of the future trends which you could use to enhance your social media and attract new followers.