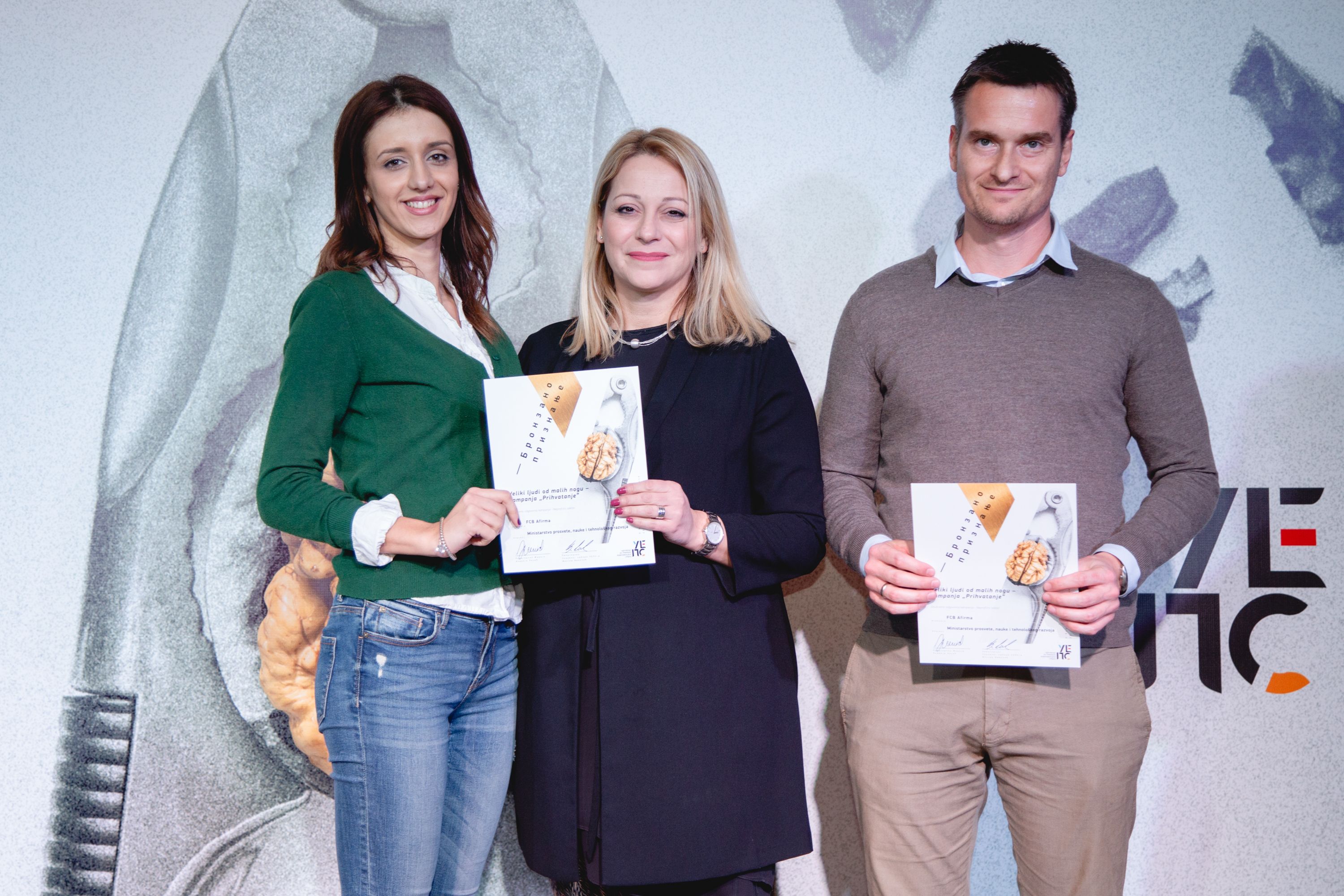 The UEPS awards come in December as gifts that we have trying to earn throughout the year. This year we were good and tried to spread kindness, which didn't go unnoticed.
We recently wrote about our Acceptance Campaign inside the Inclusive Preschool Project. In addition to enjoying every step of the way during the creation of this campaign, we now have the opportunity to be further rewarded with recognition.
At this year's UEPS Awards, which took place at Dorcol Platz on Monday, December 23, we won bronze in the Integrated Socially Responsible Campaign, Nonprofit Sector category. The event was attended by representatives of the World Bank and the Ministry of Education, as well as colleagues from our agency - Ivan, Maja, and Djina.
Our Managing Director Maja Barac Stojanovic, in her style, was proud of the whole team (with or without an award). Creative Director Ivan Nikolic and our charismatic PR Assistant, Djurdjina Cakovic, who was the best friend with kids during the shoot, took the stage to receive the award, along with Gordana Kosanovic, an advisor at the Ministry of Education, Science and Technological Development of the Republic of Serbia.
It would be a cliché to say that our bronze shines like gold, but it shines much more beautifully - like happy kid's smiles.
It should be noted that this year there were many great campaigns and we want to say congratulations to our competitors. When it comes to our category, we are proud of both our own and other award-winning campaigns. We hope that all of them will achieve their goal and influence the promotion of new values ​​and different types of acceptance.
We believe that this is the most beautiful thing we can wish for in the new year. And we were good, maybe we can make it happen.