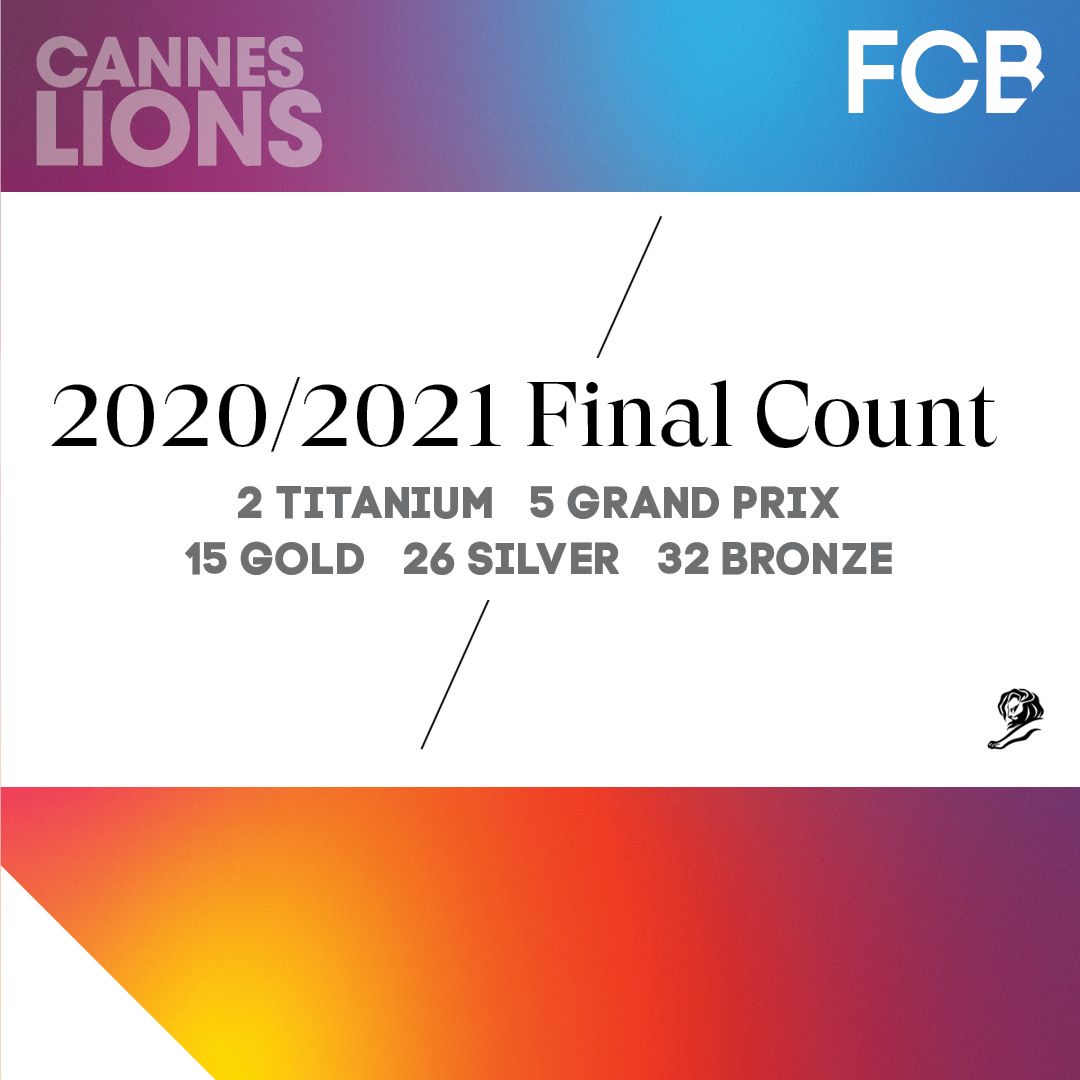 The Cannes Lions International Festival of Creativity announced that FCB won the coveted Network of the Year title, a first for the network in its 148-year history.
After celebrating a momentous week that included Healthcare Network of the Year for FCB Health Network, Healthcare Agency of the Year for AREA 23, an FCB Health Network company, two Titanium wins, five Grand Prix, the prestigious honor of Network of the Year was the crowning achievement for the network. FCB accumulated an amazing 80 Lions!
"FCB's historic showing this year can be attributed to the creative leaders who comprise our global network," said FCB Worldwide Chief Executive Officer Carter Murray. One of Murray's top priorities since becoming CEO has been creating an environment where talented individuals can thrive and grow. "It's also a testament to Global Chief Creative Officer Susan Credle's creative vision." The unity of the key people of the network around the same goals has obviously led to the results.
Major highlights across the network include FCB Chicago placing third for Agency of the Year and notching 24 total wins, FCB New York ending the week with 18 wins, FCB Canada with 7, FCB Inferno with 6, FCB Interface with 7 and AREA 23, an FCB Health Network company, with 11 Lions, including an amazing two Grands Prix.
This incredible showing at Cannes comes on the heels of an impressive year for the FCB Network, including being named Adweek's 2020 Global Agency of the Year, which recognized the network's continued growth, innovation, and unwavering focus on its people, clients, and the creative work we accomplish together.