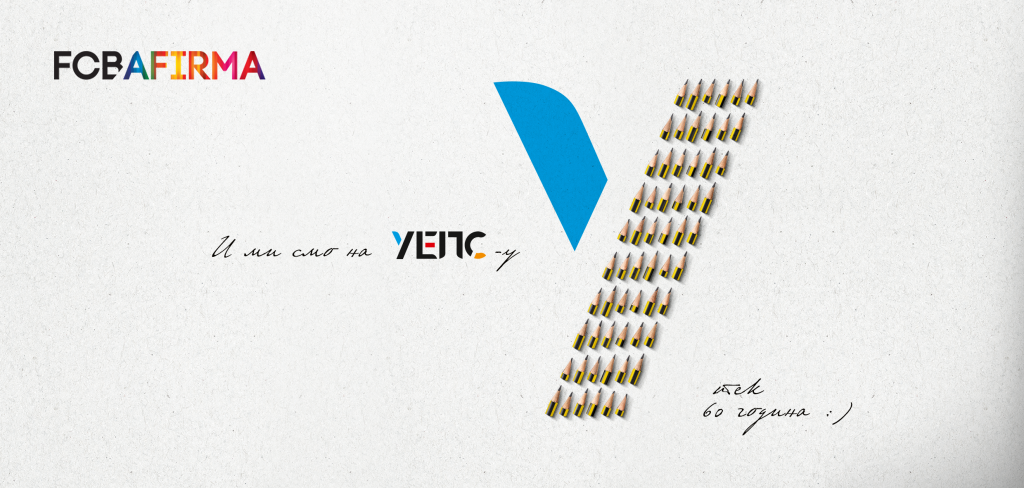 After FCB received the Adweek Global Agency of the Year award, it was our turn to shine on the local level as well!
Traditionally, UEPS awards come at the right time to brighten up the end of the year for all of us. This time we bring home two medals - one bronze and one silver!
In a year like this, which is (finally!) behind us, every recognition has an additional worth shows that even in the most difficult circumstances, we managed to stay collected, organized, creative, and dedicated. We were proud of ourselves for that, and it's nice when someone else is proud of you as well. We are also proud of all our colleagues who refreshed this year with their solutions and campaigns and won some of the awards, but also of those who did not win but did their best.
The silver award came in the category of Corporate and Internal PR for the Zlatiborac 135 years of tradition project. Not only did we celebrate the tradition of Zlatiborac in a wonderful way, but our traditionally pleasant cooperation was additionally rewarded.
Our bronze award was won in the category of Culture and Education for the Project of Inclusive Preschool Education, Great People from an early age - for the campaign "Support", created for the Ministry of Education, Science and Technological Development of the Republic of Serbia. This is a continuation of our "Acceptance" campaign, for which we already deserved last year's recognition. This campaign reminded us once again of the most important thing – creating a better and more open environment for those who grow up with us.
At the end of every year, we wish for the one that is to come to be better than the previous one. We hope that 2021 will bring us more closeness, security, and support from the environment. And that we will be able to celebrate the deserved recognitions in a way we created them - together.